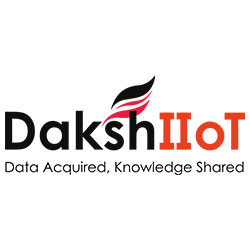 DakshIIoT
Stall Number 2
At Daksh, we offer you an IIoT platform that skillfully integrates sensors & software to provide solutions.
Skill + Sensors + Software = Solution, this simple algebraic expression, that we have mastered, generates Industrial Solutions that reduce downtime, increase productivity, and gives you peace of mind.
We are an innovative IIoT solutions company that keeps your business on the digital front foot in the echelons of IIoT. We elevate you digitally so that you remain more productive and more profitable than your peers.We are backed by a world's leading engineering company in green mobility technologies with turnover of more than 1.5 billion Euros and decades of experience in design and engineering with over 1500 patents.
Daksh platform supports customers throughout the entire development process 'from the ideation phase to the visualization of results to implementation'. Our system connects your people, products, and processes to the power of digital transformation.