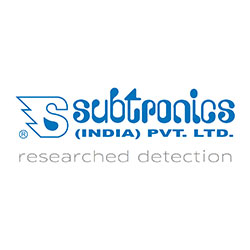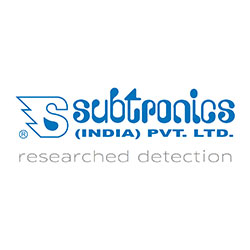 Stall Number 15
SUBTRONICS (INDIA) PVT. LTD. is a leading manufacturer of gas detection systems for over 300 gases and other safety equipments like Breath Alcohol Analysers covering a range of applications.
They are the Original Indian Patent Holder for introducing Gas Detection in India since 1975.
For more than 47 years, SUBTRONICS (INDIA) PVT. LTD. has been offering customers robust safety products that are constantly developed and monitored as per ISO standards with over 5000 clients and have received 35 awards for their contribution towards safety.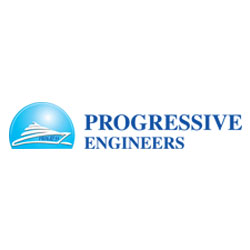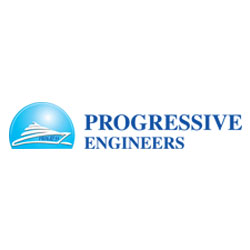 Stall Number R2
Progressive Engineers was established by Mr. Nariman Mehta, a technocrat having experience of over 30 years in design, development and providing customize solutions. Progressive Engineers is situated in Mumbai having all R&D and test facilities.
Our in-house laboratory can conduct all the required tests utilizing the latest equipments available in the industry and time tested quality control measures to assure reliable products such as:
Torque Tester
Conduction & Induction Heating Equip.
Electrical Test Bench
Vacuum Chamber Tester
Compression tester
Impulse Charger
Moister Tester
Sound Level Meter
Leak Detector
Optik Metzer Shadowgrapher
H.V. Tester
IR Tester
Microscope with Nikon fibre optic light
4 ½ digit Multimeter
Gauss Meter
Inducto – meter.
Micro-ohm Meter
Ultrasonic Cleaner
Measuring Instruments
Refractometer
We specialize ourselves in industrial automation and application development where we make use of servo motors and different PLCs (Mitsubishi, Allen Bradley, Siemens, B&R), designed and developed control panels for special purpose machines for many special applications.
Our import division, where we promote electronic chemicals/consumables and special industrial spares. Here we provide complete application level support to our customers, set procedures for their application & provide equipments to execute their job.
Continual improvement is an on-going process at Progressive by which we not only meet but exceed customer expectations. Progressive leadership and its team of professionals are committed to excellence in providing innovative, cost effective solutions.
We achieve excellence with the help of advanced 3D modeling software's running on powerful workstations and experienced professionals to execute the job. We first simulate designs to avoid flaws at manufacturing level. Our design development team includes experienced engineers.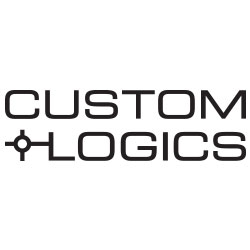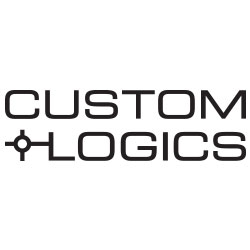 Stall Number R3
Custom Logics was conceived in 2002 with the basic aim to explore opportunities in customised electronics hardware design and development, in a software centric Indian Information Technology industry.
Custom Logics was established as Custom Logics Pvt Ltd in the year 2004.
Technology driven R&D based company with 18+ years' experience in - design & development of electronics hardware/ embedded firmware / control software.
Client base of various sectors – Industrial / medical / consumer
Custom Logics became a product-based company in 2014 – with the launch of in-house brand CARCAT®
and product - CARCAT – Ultrasound rat repellent for cars (1st Gen)
2015 - Launched brand GIZMOCAT - Ultrasound rat repellent for machine panels, food trucks, ATMs, etc.
2019 - Launched brand bioVibez - Green automation  Automation & energy saving product line. bioVibez - PIR/LUX - dual outputs motion detection &  controller, Dusk to dawn light switch.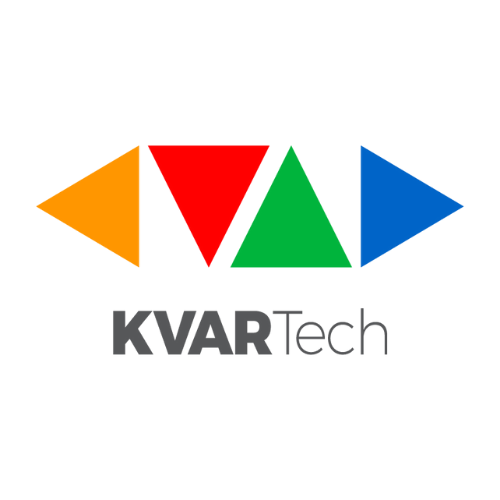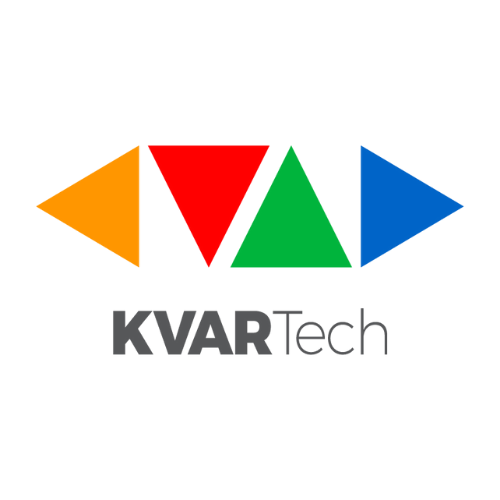 Stall Number 11
KVAR Technologies is engaged in the design, development, and manufacture of embedded / microcontroller-based products primarily for industrial applications.
Having worked in this field for more than 25 years, we provide solutions for various control requirements in the process control industry. We manufacture electronic systems for automobile, industrial, medical, infrastructure, and telecommunication applications. Our range of products is known for its sustainability in harsh industrial environments, low maintenance, accuracy, and reliability.
Apart from standard products we develop, design, and manufacture custom-built products. Over the past years, our company has recognized itself as a dependable source for OEM requirements.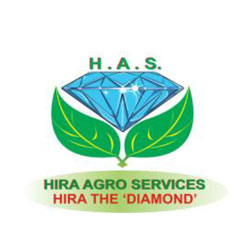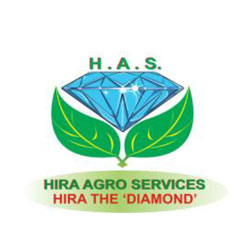 Stall Number R11
Established in the year 2013, HIRA AGRO SERVICES, located at VIRAR, TAL. VASAI, DIST. PALGHAR, MAHARASHTRA, is regarded as one of the fastest growing Greenhouse construction. We are engaged in manufacturing and supplying Poly-Houses, Greenhouses & Shade Houses that are made using quality material and advanced technology. Several environmental & topographical factors are considered by us to provide sturdiness and strength to our constructions. We offer Greenhouses, Poly Houses, Shade Houses, Fan and Pad Greenhouses, Shadow Hall, Single / Multi Span Tunnel Type Greenhouses, Hobby Polyhouse and Greenhouse Material, Natural Ventilated and Climate Control Greenhouse Construction Services. Drip irrigation Finolex, Drip Atomization Finolex, Landscape Irrigation, Mulching Paper, Borewell Pump Supply, Openwell Pump, Pipeline Work, Solar System-Jain ,Neem Powder, Pond Liner Landscape Developer.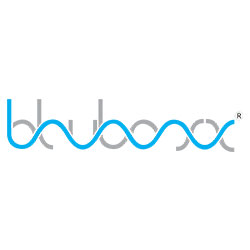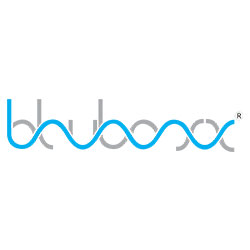 Stall Number 8
BluBoxx Communication Pvt. Ltd. is an ISO 9001:2015 Certified Company based out of Pune. BluBoxx is an leading solution provider for all your Industrial Communication needs. BluBoxx offers a wide range of hardware and software solutions for Industrial Networking. Our innovative product lines and professional approach guarantee the most elegant solutions to all your process challenges. BluBoxx delivers energy-saving, easy-to-install and high performance professional networking products and solutions divided into the following categories.
Industry 4.0 Solutions
Industrial Ethernet Switches
Fiber Optic Converters
GSM/ GPRS Modems
IOT Gateways
Profibus Products & Services
Protocol Converters
Serial Device Servers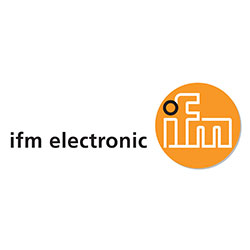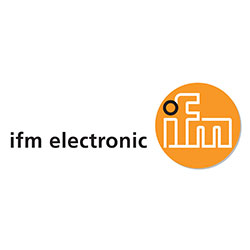 Stall Number L5
ifm electronic India Private Limited, Measuring and controlling - With more than 7,300 employees in more than 95 countries worldwide ifm electronic gmbh is one of the leading manufacturers in the automation industry. In 1994 the family-owned international company opened a branch in India. As one of the first German companies, ifm realized the potential of the Indian economy at that early point in time.
ifm electronic offers a wide range of "Made in Germany" product rage across various Industry segments such as – Machine Tools, Dairy, Food & Brewery, Automobile, Steel & Coal, Mobile Machines etc.
With a presence of ifm electronic India for more than 25 years, ifm India has succeeded in achieving its name as the Top trusted brand for sensors and automation technology in India.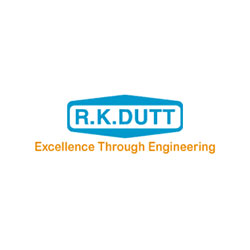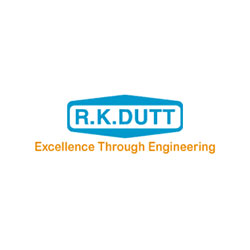 Stall Number 7
50 years of dedicated service in Instrumentation for Chemical Process Industry like Level Gauges, MagneticIndicators,Transmitters, Level Switches, Manometers & Sight Glasses.
Established in 1960, R. K. Dutt Concerns is a pioneer in the field of Magnetic Indicators, we commenced our operation at 750 sq. mtr. works, at Wagle Estate, Thane, in 1974. With application oriented R&D as our strength, we went on to develop several state-of-the art instruments for the first time in India - like the Magnetic Indicator for Liquid Chlorine (Magnamount), Intrinsically safe transmitter for LPG (Insertrans), Bicoloured magnetic indication (Rotocyl), Displacer type Indicating Transmitte (Immertrans or Helitrans LVDT), all with 100% indigenous knowhow.
We are an ISO 9001 Certificated Company with Broad Industry Approval
To cap it all, in 1998, we became the first company in level instrumentation, to get ISO 9001 certificate. It has statutory approvals from bodies like IBR, CCOE, CMRI, BIS, NSIC and Prestigious Undertakings like EIL, TOYO, ABB, HP, NPC, DAE, etc. Our products have been exported to USA, USSR, UAE, Thailand, Malaysia, Oman, Iran, Ghana, Bangladesh.
HURRY UP!

Book your stall space