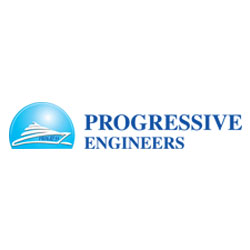 Progressive Engineers
Stall Number R2
Progressive Engineers was established by Mr. Nariman Mehta, a technocrat having experience of over 30 years in design, development and providing customize solutions. Progressive Engineers is situated in Mumbai having all R&D and test facilities.
Our in-house laboratory can conduct all the required tests utilizing the latest equipments available in the industry and time tested quality control measures to assure reliable products such as:
Torque Tester
Conduction & Induction Heating Equip.
Electrical Test Bench
Vacuum Chamber Tester
Compression tester
Impulse Charger
Moister Tester
Sound Level Meter
Leak Detector
Optik Metzer Shadowgrapher
H.V. Tester
IR Tester
Microscope with Nikon fibre optic light
4 ½ digit Multimeter
Gauss Meter
Inducto – meter.
Micro-ohm Meter
Ultrasonic Cleaner
Measuring Instruments
Refractometer
We specialize ourselves in industrial automation and application development where we make use of servo motors and different PLCs (Mitsubishi, Allen Bradley, Siemens, B&R), designed and developed control panels for special purpose machines for many special applications.
Our import division, where we promote electronic chemicals/consumables and special industrial spares. Here we provide complete application level support to our customers, set procedures for their application & provide equipments to execute their job.
Continual improvement is an on-going process at Progressive by which we not only meet but exceed customer expectations. Progressive leadership and its team of professionals are committed to excellence in providing innovative, cost effective solutions.
We achieve excellence with the help of advanced 3D modeling software's running on powerful workstations and experienced professionals to execute the job. We first simulate designs to avoid flaws at manufacturing level. Our design development team includes experienced engineers.