Vision 2025 for Indian Manufacturing Sector
Aatmanirbharta Through Manufacturing Excellence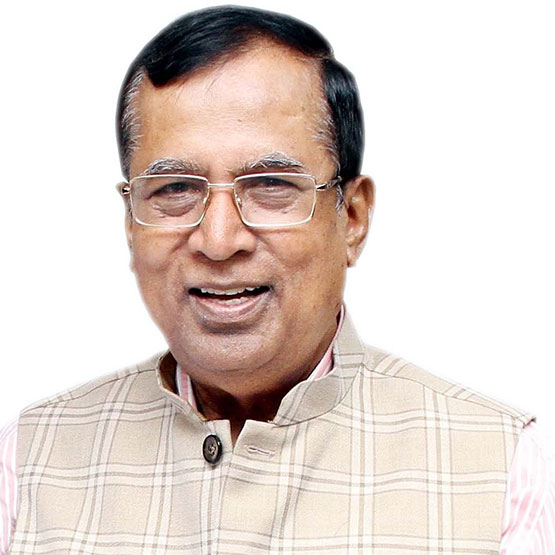 Hon'ble Minister of State for Commerce and Industry, Government of India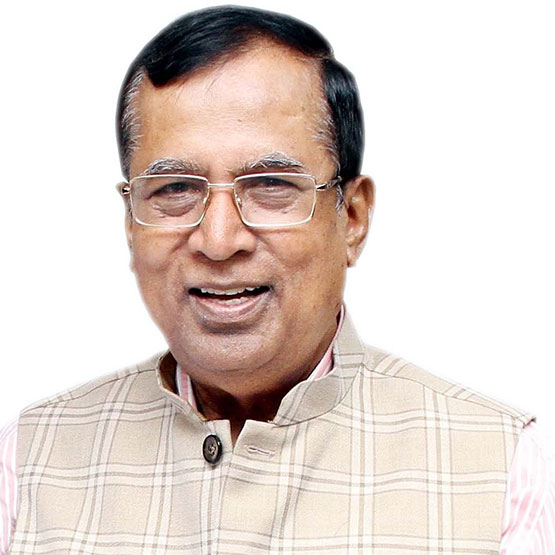 Hon'ble Minister of State for Commerce and Industry, Government of India
Shri Som Parkash (72) is the Minister of State for Commerce and Industry in Government of India. He is a Member of Parliament of India (Lok Sabha) representing Hoshiarpur Parliamentary Constituency (Punjab). He hasbeen an elected member of Legislative Assembly of State of Punjab for two consecutive terms representing Phagwara Assembly Constituency. He hasa Masters degree in Economics from prestigious Panjab University, Chandigarh.
Before joining politics, Shri Som Parkash served as a Member of coveted Indian Administrative Service and held various important administrative positions. During his 37 years of public service as bureaucrat, he served in various positions in various Departments of the Government of Punjab.
Shri Som Parkash has his wife Mrs. Anita and two sons in his family. His wife Smt. Anita is a social worker who has been continuously working towards social upliftment of various underprivileged sections of the society. She also helps her husband in her political activities, particularly related to his Parliamentary Constituency. His elder son is a businessman and younger son is a practicing doctor.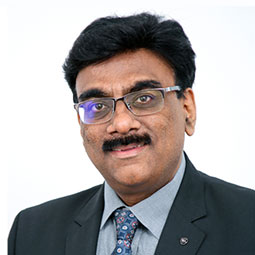 VP & MD, Emerson Automation Solution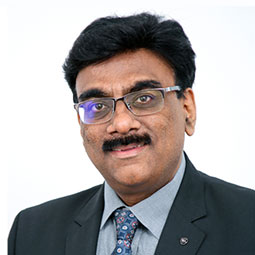 VP & MD, Emerson Automation Solution
Anil Bhatia is the Vice President and Managing Director for Emerson Automation Solutions India business since February 2017, based at the headquarters in Mumbai. In his current role, Anil drives growth for multiple business groups, focusing on providing process automation solutions across industries, with major focus on digital transformation. He is championing the campaign on diversity and inclusion for the organization in India.
Anil began his career with Emerson in 1995, and moved to international assignments from 1997 – 2005, operating out of various world areas including Dubai, Austin, TX, USA and United Kingdom. He relocated back to India in 2005 moving into a senior Project Management and Operations leadership role. After five years of growing the Systems & Solutions Operations business, Anil took over the Power and Water Business in India. In 2015 Anil then moved out to run the Power Business Operations for complete Asia Pacific operating from Mumbai.
Anil is currently the board member of IIT-Washington University, also a member of the MBA Strategic Advisory Board of John M. Olin School of Business Washington University in St. Louis, USA and is actively engaged with various industry bodies like USISPF, IHS Markit and ISA Delhi. Anil is a regular speaker on digital transformation and process automation in various industrial forums and has published several technical articles on this topic.
Anil has completed his Graduation in Instrumentation Engineering from University of Pune. He lives in Mumbai with his wife and son.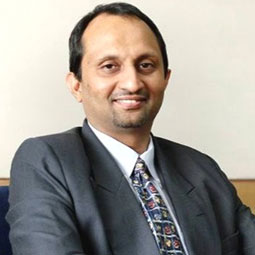 Sr. VP & Head – Industry 4.0, Aditya Birla Group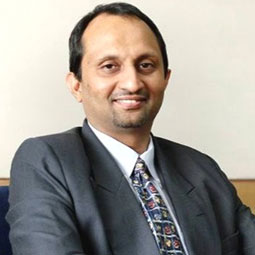 Sr. VP & Head – Industry 4.0, Aditya Birla Group
Mr. Bangdiwala is a seasoned professional having a dynamic career of nearly 29 years in IT/ITES and management consulting, spanning roles such as Head of Business Development, COO, and SBU head. Associated with Aditya Birla Group's IT and Innovation leadership team, he is leading initiatives in Innovation, & start-up ecosystem. Currently heading ABG-wide transformation programs in Industrial 4.0 and incubating new digital platform-based businesses. He has played a key role in incubating and advising new digital ventures like Online Fashion, Payment Bank and in heading the PMO for the Go-to-market transformation for Aditya Birla Capital.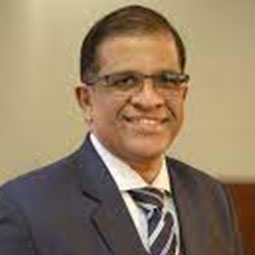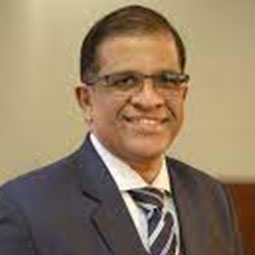 MD, Yokogawa India
Armed with a rich experience of over two and a half decades in the process automation industry, Mr. Nath has a dedicated and proactive approach to adding value that positions him and his company with a reputation for going the extra mile. He prides himself on being responsive to the business requirements of all Yokogawa clients to keep them ahead of their competition. Concern for the environment and responsibility towards society drive his business approaches, including extensive usage of disruptive digital technologies.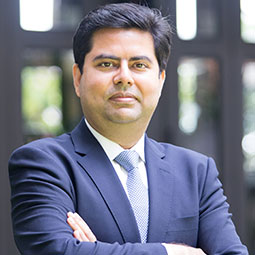 Managing Director & CEO and Member of the Board, thyssenkrupp Industries.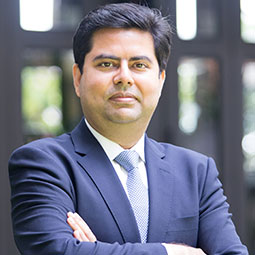 Managing Director & CEO and Member of the Board, thyssenkrupp Industries.
With extensive business experience across multiple sectors including mining, metals & mineral processing, oil and gas, renewable energy equipment, power equipment (production as well as T&D), engineered/capital goods, sugar, cement, and building materials, Mr. Bhatia is passionate about innovation and application of new technologies in the industry. He has driven digitalization and sustainability topics aggressively at tkII.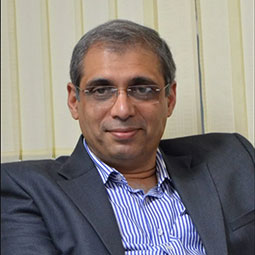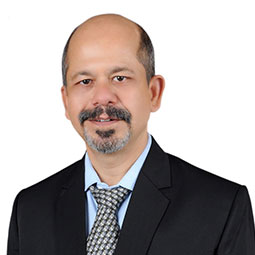 Regional COE Head – Digital Manufacturing, TATA Technologies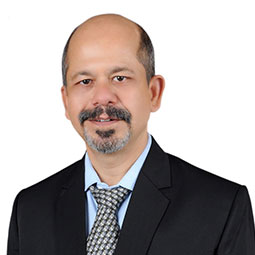 Regional COE Head – Digital Manufacturing, TATA Technologies
With extensive 27 years of core Industry experience, Mr. Shukla is responsible for architecting Digital solution for all manufacturing industry prominent challenges using Cutting Edge Technology – Lean, AR/VR, AI/ML, Robotics & IIOT in accordance with Industry 4.0 Journey Road map enabling operational and process Excellence. He has led multiple Digital Twin transformation programs in the areas of NPD, Operational Efficiency, NPI Engineering processes, Supply Chain & Operations excellence across industries.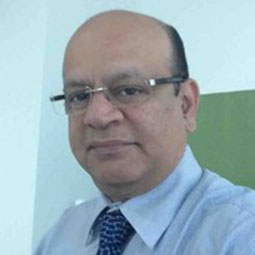 Sr. Director - Manufacturing, Sanofi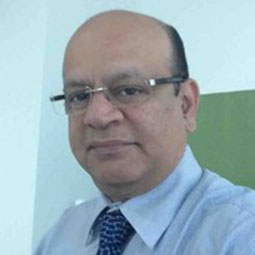 Sr. Director - Manufacturing, Sanofi
Mr. Dharwadkar has 30 years of strong experience in enhancing the production process operations, optimize resource & capacity utilization, escalate productivity & operational efficiencies across pharmaceutical industry. 
He has contributed significantly in identification & implementation new business developmentopportunities in Pharma OTC & Consumer health care segment in India, Japan, South east Asia & Korea. This also covered establishing Supply & quality contracts & setting up sustainable commercial conditions for new businesses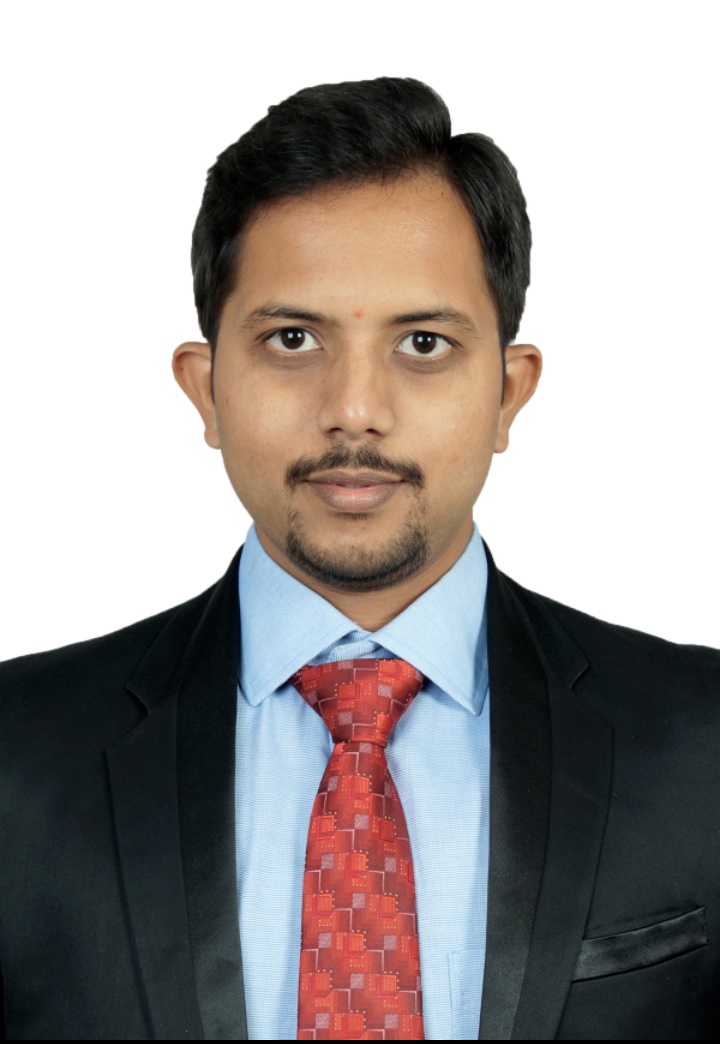 Senior Manager – IIoT Business Development, m2nxt – A BFW Subsidiary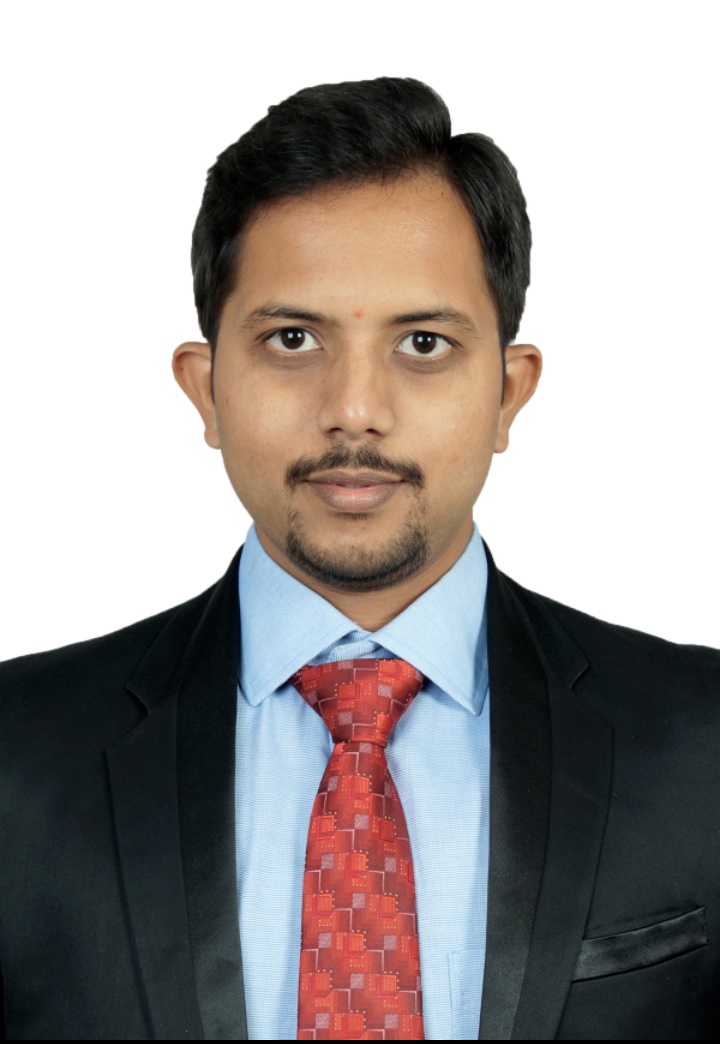 Senior Manager – IIoT Business Development, m2nxt – A BFW Subsidiary
Srihari has close to a decade of experience in the Industrial IoT domain with a strong understanding of OT & IT in manufacturing. He is presently driving the IIoT Business at m2nxt with smart manufacturing solutions by IRIS. IRIS is designed and developed from a single integrated solution with a secure, robust, and cloud-based infrastructure.