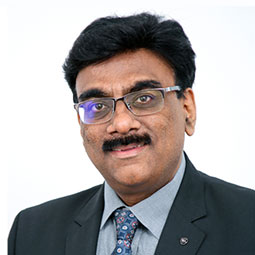 Mr. Anil Bhatia
VP & MD, Emerson Automation Solution
Anil Bhatia is the Vice President and Managing Director for Emerson Automation Solutions India business since February 2017, based at the headquarters in Mumbai. In his current role, Anil drives growth for multiple business groups, focusing on providing process automation solutions across industries, with major focus on digital transformation. He is championing the campaign on diversity and inclusion for the organization in India.
Anil began his career with Emerson in 1995, and moved to international assignments from 1997 – 2005, operating out of various world areas including Dubai, Austin, TX, USA and United Kingdom. He relocated back to India in 2005 moving into a senior Project Management and Operations leadership role. After five years of growing the Systems & Solutions Operations business, Anil took over the Power and Water Business in India. In 2015 Anil then moved out to run the Power Business Operations for complete Asia Pacific operating from Mumbai.
Anil is currently the board member of IIT-Washington University, also a member of the MBA Strategic Advisory Board of John M. Olin School of Business Washington University in St. Louis, USA and is actively engaged with various industry bodies like USISPF, IHS Markit and ISA Delhi. Anil is a regular speaker on digital transformation and process automation in various industrial forums and has published several technical articles on this topic.
Anil has completed his Graduation in Instrumentation Engineering from University of Pune. He lives in Mumbai with his wife and son.