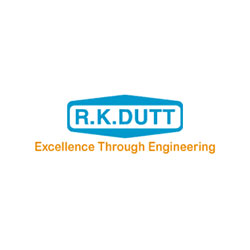 R K Dutt Concerns
Stall Number 7
50 years of dedicated service in Instrumentation for Chemical Process Industry like Level Gauges, MagneticIndicators,Transmitters, Level Switches, Manometers & Sight Glasses.
Established in 1960, R. K. Dutt Concerns is a pioneer in the field of Magnetic Indicators, we commenced our operation at 750 sq. mtr. works, at Wagle Estate, Thane, in 1974. With application oriented R&D as our strength, we went on to develop several state-of-the art instruments for the first time in India - like the Magnetic Indicator for Liquid Chlorine (Magnamount), Intrinsically safe transmitter for LPG (Insertrans), Bicoloured magnetic indication (Rotocyl), Displacer type Indicating Transmitte (Immertrans or Helitrans LVDT), all with 100% indigenous knowhow.
We are an ISO 9001 Certificated Company with Broad Industry Approval
To cap it all, in 1998, we became the first company in level instrumentation, to get ISO 9001 certificate. It has statutory approvals from bodies like IBR, CCOE, CMRI, BIS, NSIC and Prestigious Undertakings like EIL, TOYO, ABB, HP, NPC, DAE, etc. Our products have been exported to USA, USSR, UAE, Thailand, Malaysia, Oman, Iran, Ghana, Bangladesh.